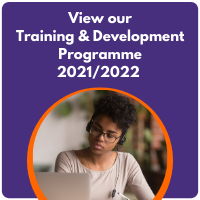 Events and Training Courses organised by Nottingham CVS display first. Scroll down to view External Events and Training Courses which we help to promote for other voluntary and community sector organisations, or are otherwise of relevance to the sector.
The listing of external events on this website is at our discretion. If you would like to submit an event for consideration, please use our Submit an event form, where we provide guidance on eligibility.
Looking for a certain type of event?
For an easy overview of all Nottingham CVS training courses and dates, see our Training Courses page
Search all Nottingham CVS events by type here >>
Search all External events by type here >>
Nottingham CVS Events and Training
External Events and Training
There are currently no events with that description. Select another event type or reset to view all.