Take a look behind our images for more information about the NCVS team. We're pleased to let you get to know us better.
Staff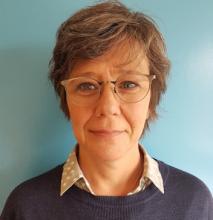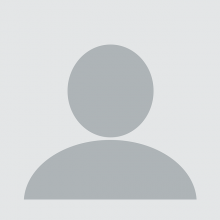 Green Social Prescribing Project Officer
Julie has worked in the VCSE sector and health care sector for many years in a variety of roles. She is a qualified Performance Coach and has personal experience of volunteering. She loves music and regularly attends gigs across the local area and further afield and loves a good music festival (apart from the camping)!
Green Social Prescribing Programme Manager
Pauline is a community development, neighbourhood regeneration and training practitioner, working with diverse communities across Nottingham and beyond since her early 20s. She is passionate about equality issues. You may have seen her on a stall - whether through work, a campaign, or one of her creative projects.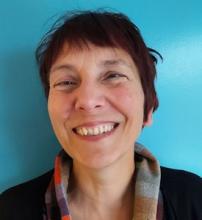 Group Development Officer
Nicki gets excited by organising information and implementing efficient systems. Tidying data keeps her happy - as long as it benefits Nottingham people and improves communication. Attention to detail is her thing. She also writes poetry, enjoys building with Lego, and loves cats.
Communications and Data Officer
Natalie has a background in journalism & public relations. She enjoys design in her role - whether it's creating a new roller banner or a poster for a training course. The local alpaca farm is her favourite place in the world. She also dreams of luxury holidays abroad.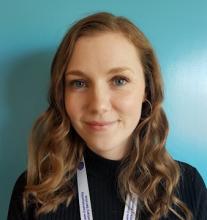 Communications and Engagement Officer
Green Social Prescribing Project Officer
David provides advice, guidance & support on everything in the life of a group/organisation from start up to closure. He enjoys delivering training on Being a Trustee, How to Take Minutes & How to Chair and Manage Meetings, and is an Acas trained workplace mediator. He also enjoys walking his dogs on long sandy beaches.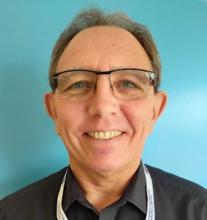 Group Development Officer
Jules has experience across the voluntary, public and private sectors both here and in the US. She has worked with enterprising community organisations and social enterprises across the East Midlands since arriving in the UK nearly 20 years ago. She feels more British than ever now she and her wife have taken on their first allotment.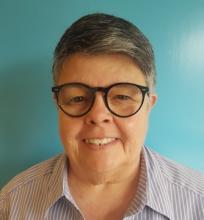 Dave has a lifetime of volunteering experience and almost 40 years as a leader of volunteers. If he doesn't know the answer, he knows where to find it.
In his spare time, Dave is Santa. He is also a railway anorak, motorcyclist, DJ and music collector
Volunteering Development Officer
Keely worked for Opportunity Nottingham/Framework for 6 years prior to NCVS and, before that, in Ministry of Justice roles such as probation and employment tribunal.
Practice Development Unit Administrator
Trustees
Chris is a highly experienced Collections and Recoveries leader, completing 20 years of senior leadership positions with NatWest Bank, Capital One, HBOS, Citi Bank and Nationwide Building Society. He is semi-retired and also holds a voluntary board role at Nottingham Credit Union. He enjoys football, golf, travel, good food & wine.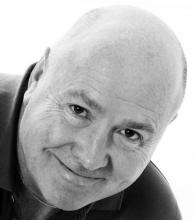 Treasurer of Nottingham CVS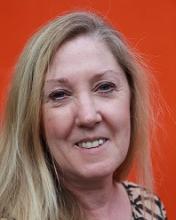 Trustee of Nottingham CVS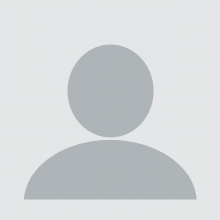 Trustee of Nottingham CVS
Stephen is Head of Fundraising and Communications at Autism East Midlands. Over his career in a variety of development settings, he has built successful partnerships, and sits on Nottingham City Council's Tech 1000 board. Outside of work, he enjoys playing guitar, basketball, and football.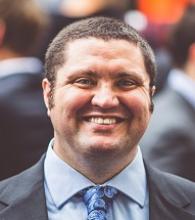 Vice Chair of Nottingham CVS
Richard is Chief Executive Officer at Tuntum Housing Association. He has been a Management Consultant, a Regulator with the Housing Corporation & senior officer in the Ethnic Minorities Unit at the former GLC. He was awarded the MBE in 2005 for services to social housing & the Caribbean community in the East Midlands.
Trustee of Nottingham CVS
Jonathan is a Professor of Philosophy at the University of Nottingham and has worked at the university for over 12 years in a number of roles, including Head of the Department of Philosophy and Chair of the University's Quality and Standards Committee.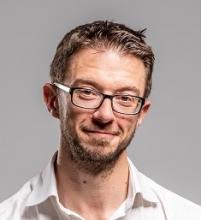 Roy is a retired Local Government Officer with over 35 years experience as an advocate on Social Security Law with a specialism in Employment and Immigration Law. He has served as a trustee for numerous organisations within the BAME community and wider community.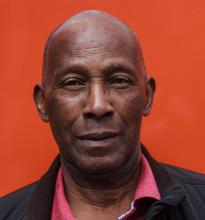 Trustee of Nottingham CVS