Take a look behind our images for more information about the NCVS team. We're pleased to let you get to know us better.
Staff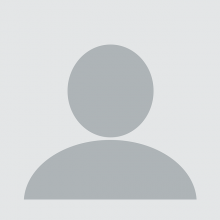 Jess has a background in marketing and administration. She loves everything to do with data, organisation, processes & communication, and is passionate about supporting Nottingham's VCSE sector. She also loves being outdoors (whether that's hiking in the Peaks or paddleboarding on the canal), crafting, and playing the bass.
Information and Administration Assistant
Laura loves getting outside in green spaces and sharing these with communities across Notts. She is experienced in managing community projects and training and development. Laura is also a life long volunteer, a yoga instructor and keen gardener.
ATSP = Active Travel Social Prescribing
ATSP Community Development Coordinator
Andreea is new to the voluntary sector but is an experienced problem solver and works with Romanian speaking communities. She takes pride in providing the best help she can. Her role is to increase childhood intake vaccinations for children under 5 years old within the Romanian speaking communities.
Community Engagement Coordinator
Amanda has experience in the public and voluntary sector, encouraging people to move more and enjoy how this can help their mental and physical wellbeing. Walking the talk, when not working she can be found in velodromes around the country competing in Masters' Track Cycling nationally and internationally.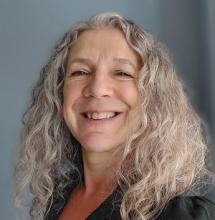 Health and Wellbeing Programme Manager
Pauline is a community development, neighbourhood regeneration and training practitioner, working with diverse communities across Nottingham and beyond since her early 20s. She is passionate about equality issues. You may have seen her on a stall - whether through work, a campaign, or one of her creative projects.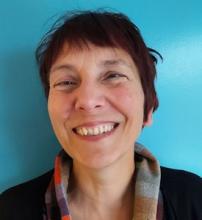 Group Development Officer
Mimi has experience working on an international mobility project to strengthen health systems delivery with partners including the CWPAMs, NHS, THET, Fleming Fund, Nottingham Trent University and Makerere School of Public Health, and interacting with people with SMD at Nottingham City Hospital.
CF Ethnic Minority Comm. Engagement Coordinator
Katie has worked in services supporting people with complex needs across residential, education and high secure settings for almost a decade, with a degree in Psychology. When not chasing after her excitable German Short Haired Pointer puppy, she's trying not to kill house plants & making tasty vegan food for friends & family.
Practice Development Unit (PDU) Programme Manager
Nicki has managed information services/systems in the VCSE sector and in universities for almost 30 years. She is excited by efficient databases and likes to implement processes which improve communication and workflow. Attention to detail is her thing. She also writes poetry, enjoys building with Lego, and loves cats.
Angela has 25 years' experience of delivering mental health, substance misuse, offending, homelessness and domestic violence support services in Nottingham City. She was the CEO for AWAAZ 'Voice' for ALL BAME Communities and delivered the BAME service for Opportunity Nottingham.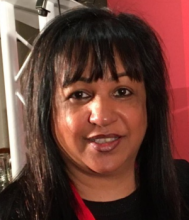 CF Ethnic Minority Comm. Engagement Coordinator
Natalie has a background in journalism & public relations. She enjoys design in her role - whether it's creating a new roller banner or a poster for a training course. The local alpaca farm is her favourite place in the world. She also dreams of luxury holidays abroad.
Creative Content Designer
Kate has a background in education and is passionate about connecting people with the outdoors to improve wellbeing. Outside of NCVS, as a part-time Pilates instructor and volunteer walk leader in the Peak District, you can often find her at the top of a mountain or knee-deep in bog.
ATSP = Active Travel Social Prescribing
ATSP Community Development Coordinator
Davia is a bubbly person at heart. Her vibe can be contagious. She loves to dance, go to the gym, loves music and events.
Projects Support Administrator
David provides advice, guidance & support on everything in the life of a group/organisation from start up to closure. He enjoys delivering training on Being a Trustee, How to Take Minutes & How to Chair and Manage Meetings, and is an Acas trained workplace mediator. He also enjoys walking his dogs on long sandy beaches.
Group Development Officer
Ruthe has 12 years experience working in the VCSE sector. Originally from a Youth and Education background, Ruthe has a passion for giving voices to those who need it most. When not working, Ruthe is either reading, cooking Indian food or walking in the Peaks.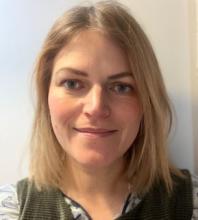 Project Manager: Social Prescribing & Comm. Dev.
Jules has experience across the voluntary, public and private sectors both here and in the US. She has worked with enterprising community organisations and social enterprises across the East Midlands since arriving in the UK nearly 20 years ago. She feels more British than ever now she and her wife have taken on their first allotment.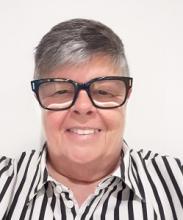 Dave has a lifetime of volunteering experience and more than 40 years as a leader of volunteers. If he doesn't know the answer, he knows where to find it.
In his spare time, Dave is Santa. He is also a railway anorak, motorcyclist, DJ and music collector
Volunteering Development Officer
Keely worked for Opportunity Nottingham/Framework for 6 years prior to NCVS and, before that, in Ministry of Justice roles such as probation and employment tribunal.
Practice Development Unit (PDU) Administrator
Trustees
Chris is a highly experienced Collections and Recoveries leader, completing 20 years of senior leadership positions with NatWest Bank, Capital One, HBOS, Citi Bank and Nationwide Building Society. He is semi-retired and also holds a voluntary board role at Nottingham Credit Union. He enjoys football, golf, travel, good food & wine.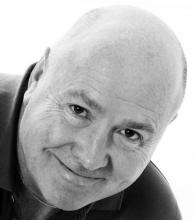 Treasurer of Nottingham CVS
Will has over 20 years' experience in the voluntary sector. He is currently the Chief Executive Officer for The Bone Cancer Research Trust and is a recent MBA graduate from Nottingham Trent University. Will enjoys good food, good wine, and days spent at Trent Bridge and the City Ground.
Trustee of Nottingham CVS
Eunice has spent over 48 years working in local government, the VCSE sector and private sector. She's served as a Councillor and held numerous Senior Executive positions, is a member of the Council of Europe, a School Governor and mentors through the Local Government Association. She enjoys reading, gardening, theatre and holidays.
Trustee of Nottingham CVS
Mike co-owns Metropolitan (Children's) Care Solutions and LETS Move Nottingham, and is a previous co-owner of Pathway (Children's) Care Solutions. He's a Fellow of the Chartered Institute of Housing and an active supporter of Nottingham's VCSE sector. His specialisms are housing, child and community development, governance and strategy.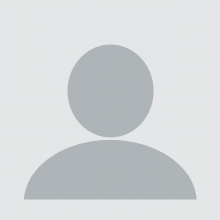 Vice Chair of Nottingham CVS
Matt has extensive senior leadership and board level experience in the public and VCSE sectors, with a focus on people and organisational development. Now semi-retired, he continues to hold a small number of board level roles in the VCSE sector and carries out direct volunteering activities, which he's passionate about.
Trustee of Nottingham CVS
Roy is a retired Local Government Officer with over 35 years experience as an advocate on Social Security Law with a specialism in Employment and Immigration Law. He has served as a trustee for numerous organisations within the BAME community and wider community.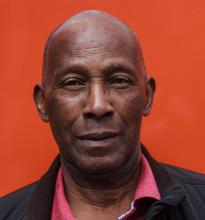 Trustee of Nottingham CVS
Jane, former Regional Director of Government Office East Midlands and Chief Executive of Nottingham City Council, earned the OBE in 2012. She's an Honorary Doctorate at the University of Nottingham and Deputy Lieutenant for Nottinghamshire, and maintains strong ties to Nottingham's VCSE sector and cross-sector partnerships.