Local food project provides lifeline to vulnerable residents
The support which Nottingham volunteers have shown to their communities, during the pandemic, has been nothing short of incredible.
A great example of this is volunteer-led initiative The Sherwood Food Exchange which was launched to help vulnerable residents access essential supplies. Local resident Rachel Jackson, who set up the project, explains ...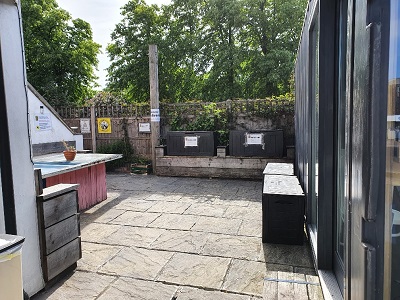 The idea behind the food exchange came when I went shopping, just before lockdown, and was horrified by the lack of food available. People were panic buying and many of the supermarket's shelves were bare. As I was driving home, I had the idea to set up a free open-air exchange, in Sherwood, where local people could easily and safely access the food items they need.
The scheme is a sharing system, where people can donate food items such as tins, packets and fresh food, including fruit and vegetables, and can take any items from the store that they need in exchange.
The project has got off to a flying start with six enthusiastic local volunteers taking it in turns to clean and wipe down the food exchange storage boxes and check to remove any out of date goods. We are now planning to expand on the scheme further, so that deliveries of food can also be made to vulnerable people in the Sherwood area.
 
Please note, the Sherwood Food Exchange has now closed.