Self help charity embraces lockdown changes to provide vital support
Self Help UK has met the challenges of lockdown head-on, tailoring their services and embracing new technologies in order to provide support to some of the most vulnerable and marginalised groups in Nottinghamshire and beyond. This is their story ...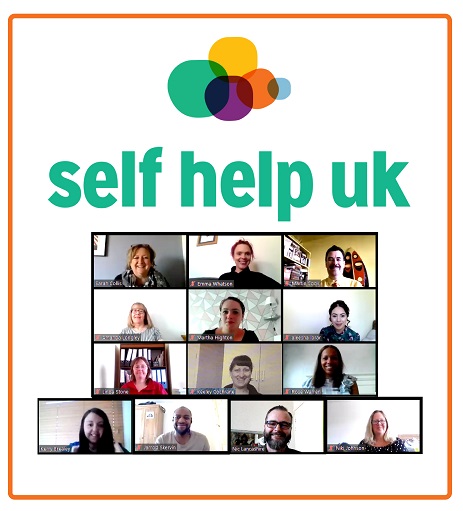 Since lockdown began, we have met with so many changes! We have listened and responded to government messages, tailoring our advice and guidance accordingly.
Our volunteer networks, support groups and partner organisations, comprising the wider Self Help team, have maintained a can-do and will-do attitude from the outset, using social media, video and online channels to stay connected. We have not, however, become 'remote', we have remained an important point of access for self help advice and up-to-date research-based information and training.
Our Outreach and Development Team are working smarter and embracing new technologies, having clear and frequent communication with some of the most vulnerable and marginalised groups we support. We have identified skills gaps, bridging them through group and one-to-one training sessions, empowering volunteers to become peer support leaders and strengthening group identity through shared experience and involvement.
Our Gateway Beyond Diagnosis Service, which we run in partnership with Macmillan Cancer Support, continues to grow, providing emotional and practical support to people affected by cancer. In addition, our Deaf Cancer Support Service has also expanded, linking volunteers and peers affected by cancer. We also have plans for a Deaf Cancer Support Group for men, who have previously been harder to reach.
Throughout this difficult time and in everything that we are doing, our principles have remained the same, learning firsthand that the only certainty is change, but with our connectivity and resilience, we are addressing adversity as it arises. Whilst we are looking forward to a return to 'business as usual' we will carry forward the skills and tools we've embraced to build more connected and reciprocal communities, both locally and nationally, developing relevant, impactful and sustainable services.
 
Self Help UK is the leading specialist organisation in promoting, supporting and encouraging self help groups, both locally in Nottinghamshire and nationwide. To find out more visit their website.