Abdoulie volunteers to help vulnerable families
Nottingham City Homes tenant, Abdoulie Jah, has volunteered throughout the pandemic, delivering meals to Nottingham families in need.
 
Determined to help his local community during the crisis, Abdoulie, who lives in Hyson Green, joined the Nottingham COVID-19 Support Network. Made up of local small charities and community groups, the group works together to offer vulnerable residents access to essential food deliveries.
During the holy month of Ramadan, this included delivering hot meals to Muslim families in need, as well as any local family that has required support.
A spokesperson for Nottingham City Homes said, "Abdoulie is a tireless volunteer for the people in his local community. The support he has provided to families through the Nottingham COVID-19 Support Network has made a big difference to local peoples' lives and helped residents feel a real sense of support."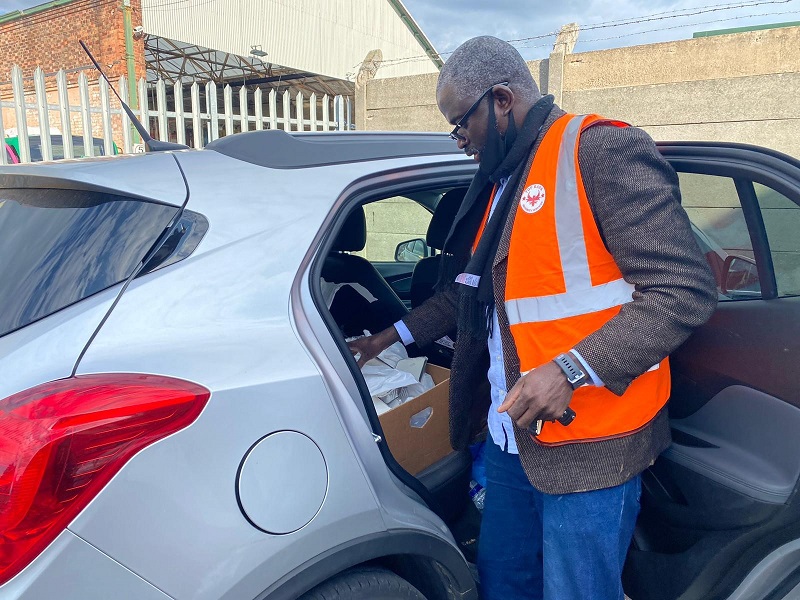 Abdoulie said, "There are families who are not only suffering financially every day but are going without everyday essentials. Unfortunately, the coronavirus has highlighted ongoing inequalities that we work each day to change.
"If we can feed one person, then it is one less hungry person to be worried about. We all need to do our bit together and by doing that, we'll come out of this together."