Nottingham charity helps families stay active in lockdown
Local charity Family Lives has adapted quickly to meet the challenges of the pandemic, providing practical and emotional support to help Nottingham families stay active and connected in their homes.
Lynn Ponsonby, Family Support Coordinator, explains ...
 
Ordinarily, we would run our Nottingham Energise Families service through home visits but now we're running the service via phone and video, using Microsoft Teams.
We've found the video calls great to use, as they've given us the opportunity to really see families and help them feel less isolated. Many families are finding lockdown so difficult and having us call them, once a week, to suggest fun activities that the whole family can do has been warmly welcomed.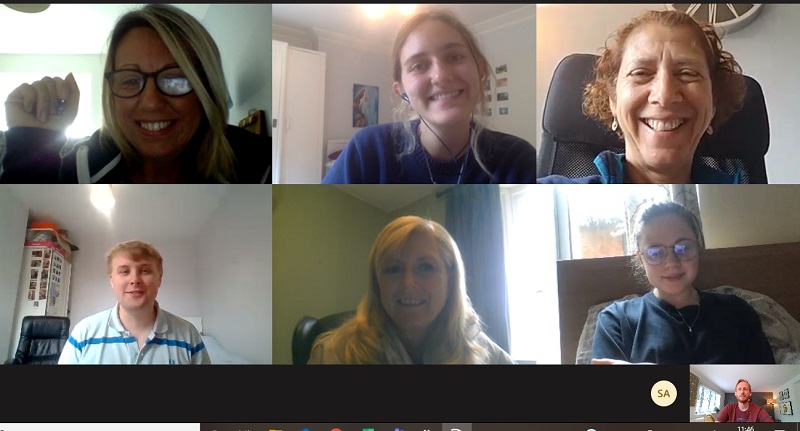 Our Energise Families service is funded by Sport England and our main aim is to get families more active. We've found an amazing amount of useful information and activity sessions available online which have been great to explore and use with families. We've also sent out free activity kits to families which have included skipping ropes, items for an egg and spoon race and table tennis sets. The kits have provided fun ways to help bring families together whilst boosting physical activity and have proved very popular with all those who've received them.
One of our service users said, "I was running up and down the garden getting very competitive with my egg and spoon, it is the first time I have ran for years!" Another said, "The table tennis was great fun. I didn't realise it would be such hard work, me and my son were properly sweating!"
We've had many referrals to our service from local primary schools that are worried about how families will cope in lockdown, as well as referrals from organisations that haven't connected with us before such as medical centres and GPs.
As well as providing a friendly, listening ear to parents, we've also seen an increase in more practical help needed including support with food banks and acquiring medical supplies. Where possible, we've been signposting families to further local sources of support.
We've also seen an increase in people interested in becoming volunteers. A huge thank you to all our amazing existing and new volunteers - running our Energise Families service would not be possible without you!
Family Lives is a national family support charity, providing help and support to families who are struggling. To find out more, visit their website.