Volunteers help ease isolation for carers during lockdown
To help family carers feel less isolated during lockdown, Carers Trust East Midlands has launched a new telephone befriender service and online pen pal service, run by a dedicated team of volunteers. Sue Cain, Volunteer Coordinator explains ...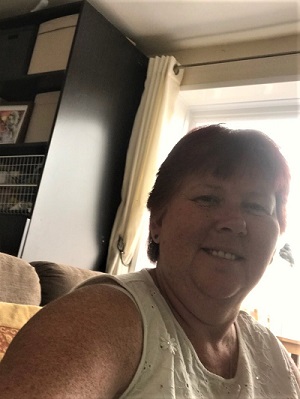 At Carers Trust East Midlands Volunteer Service we support many family carers and the people they care for across Nottingham city and Nottinghamshire county. Prior to lockdown, our services were mostly delivered one-to-one via community home visits, we also arranged regular events for carers and volunteers to get together and connect. All this was put on hold when quarantine began, and we had to look at how we could evolve to meet the changing needs of the people we support.
We were already looking into creating a telephone befriending service in the next 12 months but due to COVID-19 we realised we needed to be delivering this service now. We worked hard to set-up this new service quickly and were able to launch it in the space of just three weeks!
The service involves one of our volunteers setting up an agreed time to call a carer for a social chat - for those that don't like using the phone/struggle to use the phone or don't have access to one, our email pen pal service is available instead. (If you would like to sign up to the pen pal service, please email Dannie@carerstrustem.org.)
We've made sure that both new services are accessible for all including those who have speech or hearing difficulties. We have also considered language barriers and use Google translate to help us.
Both new services are going well, and we've had some lovely feedback from our volunteers who tell us they really look forward to making the phone calls and feel like they have made a new friend!
Many of our volunteers are people who have been furloughed as a result of the pandemic and may not have ordinarily thought they had the time to volunteer. Volunteering has helped them deal with the excess time they have on their hands and given them purpose and meaning at a time when it feels like their lives have been turned upside down. In some cases, it has also helped them realise that even when they do return to work, they would like to continue volunteering with us.
The new services we've established in response to COVID-19 are here to stay and will go on to enhance and complement the one-to-one services we offer in the community, once it's safe to resume these.
We still have the capacity to support more people in the community with these new services and would encourage interested family carers to get in touch. Email volunteerservice@carerstrustem.org, call Sue on 07860 957571 or Michal Schumacher, Service Administrator, on 07860 957700.
 
In this video, Dannie Carlin, herself a volunteer with Carers Trust East Midlands Volunteer Service, talks about the charity's new telephone befriender and online pen pal services for family carers.