Green-fingered volunteers help Bulwell to get growing
During lockdown, community food growing project Bulwell Forest Garden has helped families connect with nature and enjoy their green spaces by delivering free vegetable plants to over 150 households.
This is their story ...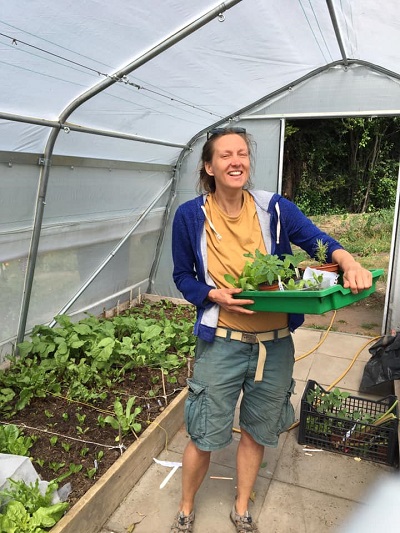 We have worked with a core group of volunteers to stay connected with the Bulwell community during the pandemic. We've grown and delivered free vegetable plants to over 150 households and uploaded video tutorials online to accompany them; helping families learn the tips and tricks they need to get their plants growing and keep them healthy.
One of the tutorial videos is featured below. To see more, visit Joanne Swann's (Bulwell Forest Garden's Educational Gardener) YouTube channel.
We have also delivered 60 Forest School activity packs to local families, encouraging children to explore nature from their own back gardens and on their daily walks.
As lockdown becomes more relaxed, we're very focused on continuing to support our volunteers and helping to ease any concerns or anxieties they have about getting back to work.
Bulwell Forest Garden is a registered charity. Its primary aim is to grow fruit and vegetables together as a community. To find out more, visit their website.