Wednesday 15 July 2015
Today we decided on the situation and characters for the trial that we're going to record in the Victorian courtroom at the Galleries of Justice.  Mary, one of the heritage volunteers, had done some amazing work at home, creating a scenario, set of characters, and even plotline for our trial. She based this on the true story of Elizabeth Clark, printed in the local newspaper in the Nottinghamshire Guardian in June 1879, which we had looked at earlier.
This is an especially interesting case as two committee members from the Nottingham Charity Organisation Society were involved in her trial, held at Nottingham Town Hall, after she came to their attention on Cheapside. What she was accused of, and what happened next, is something that you'll have to wait to find out….!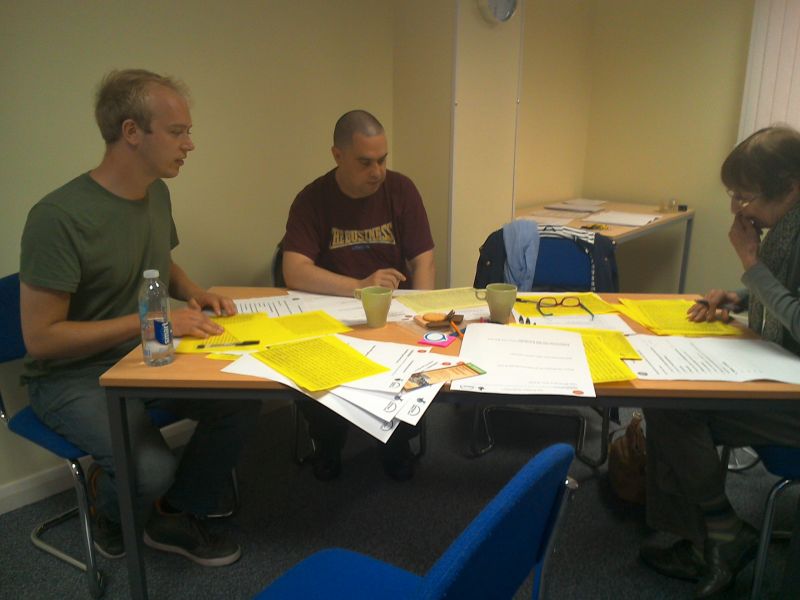 We spent a lot of time thinking about the trial content. We want to use the accusations made against Elizabeth Clark to explore some of the different situations that people in financial difficulty could find themselves, the experiences that some of 'the poor' might have had in Victorian Nottingham, and the options and support available to them (or not).
Above all, we think it's important to emphasise that 'the poor' included people of a whole range of backgrounds, circumstances and experiences, who had fallen into difficulty for a whole range of reasons. Our trial can only touch the surface of this, but by adding witnesses, for both sides, using our new knowledge of charitable and Poor Law help, we hope that we can bring Elizabeth Clark's story alive again and through this assess the NCOS's actions and principles.
You can see Nottingham as it would have appeared to Elizabeth Clark on this Ordnance Survey map from 1885.